Mitsubishi Service Melbourne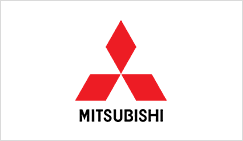 Mitsubishi Service in Berwick, Hampton Park & Surrounding Suburbs
If you're looking for a premium Mitsubishi service centre, Dandenong, Berwick and surrounding Melbourne locals can get in contact with the experts at A'n'E Automotive today. When it comes to your Mitsubishi, you need to find a proper Mitsubishi service. Hampton Park, Berwick and surrounding locals know we're the experts to call us now. Whether you own an import, domestic or prestige Mitsubishi, our service centre is the place to go.
Mitsubishi Service Centre Dandenong
For top quality Mitsubishi tuning you can call A'n'E – we are a leading name in the Melbourne automotive industry. We strive to provide our clients with the best possible service for their complete satisfaction. For a top-quality Mitsubishi service centre, Dandenong, Berwick, Hampton Park and surrounding Melbourne locals know to call us. We have decades of experience – Melbourne locals love our work and we guarantee you will as well.
Maybe you don't have a Mitsubishi? Our services cover all makes and models of cars from Mercedes to Nissan, Subaru, Toyota, Volkswagen, BMW, Ford, Volvo, Suzuki, Renault, Peugeot, Audi, Holden, Honda, Hyundai, Mazda and many more.
Mitsubishi Tuning
Are you in need of quality Mitsubishi tuning, performed by a mechanic who specialises in the vehicle's parts and functioning? Look no further than A'n'E Automotive. Our top mechanics are the best in the business of Mitsubishi tuning, understanding everything that makes Mitsubishi run smoothly – including things the dealer won't tell you! So, why settle for a mechanic specialising only in domestic or European vehicles. Get a mechanic who really knows your car!
Looking for a well experienced Car Mechanic in Dandenong? Call us at A 'n' E Automotive.
Mitsubishi Service Centre Carrum Downs
Looking for your local Mitsubishi Service Centre for Carrum Downs? Give A'N'E Automotive a call today – we're your one-stop shop for your Mitsubishi needs. For a Mitsubishi Service Centre near Carrum Downs that will leave your Mitsubishi better than new, give us a call at our Dandenong workshop on (03) 9791 1175 or our Hallam workshop (03) 8786 3387. We're handily located for