Mazda Service Hallam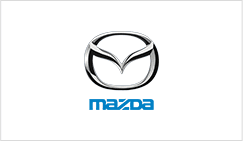 Drive a Mazda? Looking to get a good Mazda service near Hallam? You don't have to look far! A'n'E Automotive have a Mazda service for Hallam that is second-to-none, and right in Hallam customers' backyard. We understand Mazda vehicles better than other car mechanics. Our considerable experience with these vehicles means we know where they are strong and where they are weak, the pitfalls of the vehicles and how to get the best out of them. We can make recommendations that mean that your Mazda will run at least as good as new, after our Mazda service in Hallam. Why get a backyard mechanic using parts and oils that will do for any old vehicle, get car service tailored to the needs of your Mazda vehicle.
Mazda services in Hallam that aren't log book service won't use parts and oils required by the manufacturer. This may mean that they may void your new-car warranty; it also means that, though their service may be cheaper, you will get less use value out of the vehicle. Brands are made to run with their own custom-made parts – though this something many mechanics won't tell you.
Hampton Park locals can contact us today, whatever they drive – we service Mercedes, Mitsubishi, Nissan, Toyota, Volkswagen, BMW, Volvo, Suzuki, Renault, Peugeot, Ford, Holden, Berwick, Hyundai, Mazda and many other automotive brands. Call our Dandenong workshop on (03) 9791 1175 or our Hallam workshop (03) 8786 3387.
Looking for a trustworthy
Mechanic in Dandenong
? Call us at A'n'E Automotive.