Hyundai Service Dandenong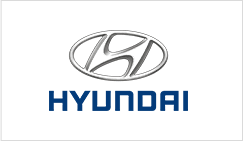 Our Hyundai service in Dandenong is not only well located for Dandenong locals, it is also a speciality service. A'n'E Automotive have a wealth of experience servicing the Honda brand, including all makes and models. Our mechanics are aware of the Hyundai brand's strengths and weaknesses and can provide a Hyundai service for Dandenong that will not only keep your vehicle in good working condition, but actually make it run better than if it were left to a non-speciality service provider. So, why settle for an inferior service provider when you can get the best, right in your backyard? Call A'n'E Automotive today!
Hyundai Service Centre Hampton Park
If you're seeking a Hyundai service centre near Hampton Park, we're very conveniently located. What you'll find with A'n'E Automotive is that our registered log book service will protect the value of your vehicle and keep it running for longer. Not only is this a quality guarantee, you can keep the warranty of your vehicle, without the expense of visiting your dealer whenever you need a service – this is the truth your Hyundai dealer doesn't want you to know! We all know cars are liabilities. But by bringing your car to a Hyundai service centre near Hampton Park you can save your money and your warranty.
Hampton Park locals can contact us today, whatever they drive – we service Mercedes, Mitsubishi, Nissan, Toyota, Volkswagen, BMW, Volvo, Suzuki, Renault, Peugeot, Ford, Holden, Berwick, Hyundai, Mazda and many other automotive brands. Why not call the Dandenong workshop on (03) 9791 1175 or our Hallam workshop (03) 8786 3387.
Looking for a
trustworthy Mechanic in Dandenong
? Call us at A'n'E Automotive.