Nissan Service Dandenong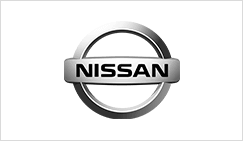 Seeking your local Nissan service centre for Dandenong? You're in luck! A'n'E Automotive are handily located in Dandenong, specialising in Nissan services. Why schlep into Melbourne city to have your Nissan looked at, when you have a speciality Nissan service centre in Dandenong, in your own backyard? With our Nissan service in Dandenong, you know you're getting a mechanic who is not only the best-trained in the business, but really knows the Nissan brand, no matter the make of model. We not only know what makes these Japanese cars tick, we know how to service and repair the vehicle to get the most from the car. So, for Nissan service in Dandenong that will get your vehicle running to its best, call us!
Nissan Performance Tuning
If you're looking for a premium Nissan service centre, Dandenong, Doveton, Narre Warren and surrounding Melbourne locals can call the experts at A'N'E Automotive. When it comes to your Nissan, you need to find a proper Nissan service. Dandenong and surrounding locals know we're the experts to call us now – and if you're looking to go a bit faster, you can rely on our quality Nissan performance tuning.
Nissan Service Centre for Doveton, Narre Warren & Surrounding Suburbs
Even if you don't own a Nissan, our services cover all makes and models of cars from Holden to Kia, Lexus to Porsche, Opel, Proton, Saab, Chrysler, Honda and many more. Give A'N'E Automotive a call today – we're your one-stop shop for any and all vehicle needs. Give us a ring at our Dandenong workshop on (03) 9791 1175 or our Hallam workshop (03) 8786 3387.
Looking for a professional and experienced Mechanic in Dandenong? Call us at A 'n' E Automotive
Nissan Service Berwick
Our Nissan service for Berwick means you have a specialist right next door! There's no need to have your vehicle towed or driven to anyone else.
For a top-quality Nissan service centre, Berwick, Dandenong, Doveton, Narre Warren and surrounding Melbourne drivers can call A'N'E – we are a leading name in the Melbourne automotive industry. We strive to provide our clients with the best possible service for their complete satisfaction.
As well being a speciality Nissan service to Berwick, we also maintain other brands, such as Mercedes, Mitsubishi, Subaru, Toyota, Volkswagen, BMW, Ford, Volvo, Suzuki, Renault, Peugeot, Audi, Holden, Honda, Hyundai, Mazda and many more.