Ford Service Melbourne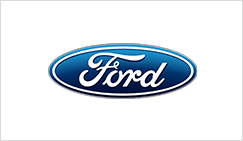 For a premium Ford service, Dandenong and surrounding Melbourne drivers know to get in contact with the experts at A'N'E Automotive. Every Ford, no matter the make or model, deserves the best service at our Ford service centre. Dandenong locals trust us as the experts to call for anything and everything Ford service.
Ford Service Dandenong
Our job is our passion, keeping your Ford in the best possible shape so it's safe on the road as well as being a smooth driving experience. Trust that we can get the job done no matter what you drive – for the very best Ford service around, Dandenong drivers can visit us at one of our Ford service centre.
Ford Service Centre Dandenong
Go ahead, give A'N'E a call today – we're your one stop shop for the best Ford service Dandenong has to offer. We can also provide automotive service support with Mercedes, Mitsubishi, Nissan, Toyota, Volkswagen, BMW, Volvo, Suzuki, Renault, Peugeot, Audi, Holden, Honda, Hyundai, Mazda and many other automotive brands. Get in contact with us at our Dandenong workshop on (03) 9791 1175 or our Hallam workshop (03) 8786 3387.
Looking for a professional Mechanic in Dandenong? Call us at A 'n' E Automotive.
Ford Service Hallam
For your next Ford service in Hallam, there's no reason to go outside your own backyard. You have your very own Ford service centre in Hallam. We have deliberately employed mechanics with a specialisation in Ford's vehicles, so that Hallam's Ford vehicle drivers need look no further than their own suburb. We know what makes Ford tick, and how to keep your vehicle healthier and happier on the road for much longer. So, for a premium Ford service in Hallam, at an inexpensive price, call us!
Looking for a certified
Car Mechanic in Dandenong
? Call us at A'n'E Automotive.