BMW Service Melbourne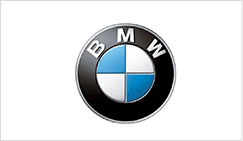 If you need the best BMW service Berwick and surrounding Melbourne locals have to offer you can get in contact with the experts at A'n'E Automotive. If you need a top-quality BMW service, Dandenong and Berwick locals know we're the experts you can call. A prestige vehicle like BMW deserves a prestige BMW service.
BMW service Dandenong
Our passion is to keep your car in tip-top shape so it's safe to drive on the road. No matter what make or model of BMW you own, trust that we can get the job done whatever you drive. For the best BMW service around, Berwick, Dandenong and surrounding drivers can call A'n'E Automotive.
BMW service Berwick
Need to book a BMW service near Berwick? BMW vehicle owners have invested significantly in their vehicle, usually in pursuit of its superior handling and the quality of the vehicle's design. Being an imported car, it's important to leave your vehicle with a mechanic who will use genuine imported parts. We can provide you with a competitively-priced BMW service near Berwick; we're also a log book service, so we use only parts and oils and diagnostic equipment approved by BMW. This means you can bring your vehicle to us for affordably priced, expert service and preserve the warranty on your vehicle.
Go ahead, give us a call today – we're your one-stop shop for any and all BMW service needs. We can also help with Mercedes, Mitsubishi, Nissan, Toyota, Volkswagen, Ford, Volvo, Suzuki, Renault, Peugeot, Audi, Holden, Honda, Hyundai, Mazda and many other automotive brands. Give us a ring at our Dandenong workshop on (03) 9791 1175 or our Hallam workshop (03) 8786 3387.
Looking for a certified
Car Mechanic in Dandenong
?
Call us
at A'n'E Automotive.