Toyota Service Dandenong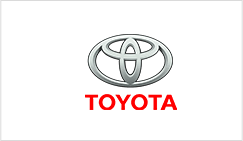 When it comes to finding a premium Toyota service, Berwick, Dandenong and surrounding Melbourne locals can get in contact with the best of the best at A'N'E Automotive today. At A'n'E Automotive, we have a long tradition of servicing the Toyota brand. Over that time, our skilful mechanics and technicians have worked up an intimate knowledge of these inexpensive, efficient vehicles.
Not only are we expert, we are ideally located for Toyota drivers looking for a Toyota service centre in Dandenong. You don't need to driver your Toyota across town to find a good service centre. There's one in your very own backyard! So, for a local Toyota service centre for Dandenong, you can bring your vehicle to A'n'E Automotive.
When it comes to a premium Toyota service, Dandenong, Berwick, and Melbourne locals need a top-quality Toyota service centre. Narre Warren and surrounding locals know we're the experts – so call us now.
Toyota Service Berwick
For the best Toyota service for Berwick you can call A'n'E. We are a leading professional with our prestige Toyota service for Berwick. We strive to provide our clients with the best possible service for their complete satisfaction. Our job, and our passion, is keeping your car in tip-top shape so it's safe to drive on the road. No matter what make or model of Toyota you own, trust that we can get the job done whatever you drive.
Toyota Service Centre Narre Warren
For Toyota Service Centre for Narre Warren, A'n'E automotive are not only the best in the business, they are handily located – so you don't have to get an expensive towing company to transport your Toyota breaks down, and when you need a service regularly, we're not far away.
Give A'N'E Automotive a call today – we're your one-stop shop for any and all vehicle needs, including Mercedes, Mitsubishi, Nissan, Volkswagen, BMW, Ford, Volvo, Suzuki, Renault, Peugeot, Audi, Holden, Honda, Hyundai, Mazda and many other automotive brands. Give us a call at our Dandenong workshop on (03) 9791 1175 or our Hallam workshop (03) 8786 3387.
Looking for a Mechanic in Dandenong?
Call us
at A 'n' E Automotive.