Subaru Service Melbourne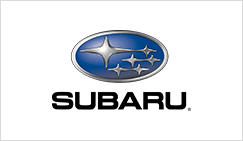 For a Subaru Service centre for Melbourne's lovers of the efficient, affordable Japanese car brand, you can't go past A'n'E Automotive. We're a handily located Subaru service centre for Berwick, Carrum Downs, Keysborough and other surrounding suburbs. We're a mechanic who really understand Subaru, not only how what makes vehicle run well, but how it runs better with a few tweaks. Just ask us about how we can improve the performance of your vehicle with our Subaru service centre for Berwick!
Subaru Tuning
If you're looking for a premium Subaru service centre, Berwick and surrounding Melbourne locals can call the experts at A'N'E Automotive. When it comes to your Subaru, you need to a proper Subaru service centre. Berwick, Hallam and surrounding locals know we're the experts to call – we even offer Subaru tuning for our high-performance drivers.
Subaru Mechanic in Dandenong, Keysborough & surrounding suburbs
Need a premium Subaru service? Hallam and surrounding Melbourne drivers can call A'N'E – we are a leading name in the Melbourne automotive industry. We strive to provide our clients with the best possible service for their complete satisfaction.
Subaru Service Centre for Hallam & Surrounding Suburbs
Give A'N'E Automotive a call today – we're your one-stop shop for any and all vehicle needs. Give us a ring at our Dandenong workshop on (03) 9791 1175 or our Hallam workshop (03) 8786 3387.
Looking for a trustworthy Mechanic in Dandenong?
Call us
at A'n'E Automotive.
Subaru Service Berwick
For a Subaru service Berwick's drivers can come to the local specialists, A'n'E Automotive. Our mechanics are specially trained to deal with all issues, whether simple or complex, that arise in Subaru vehicles. The vehicle is an excellent balance of affordability, fuel-efficiency and superior handling. It's no wonder that it's a popular consumer choice. However, issues do arise. Let a regular expert Subaru service near Berwick keep your vehicle running perfectly.
Not only are we an expert Subaru service to Berwick, we can handle many other brands, such as Mercedes, Mitsubishi, Nissan, Toyota, Volkswagen, BMW, Ford, Volvo, Suzuki, Renault, Peugeot, Audi, Holden, Honda, Hyundai, Mazda and many other automotive brands.