Audi Service Melbourne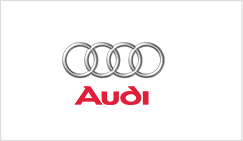 Looking for the best Audi mechanic Dandenong has to offer? You can get in contact with the experts at A'n'E Automotive. We are the best choice if you need a quality Dandenong Audi mechanic with decades of experience and knowledge with a reliable service to boot! We're one of Melbourne's leading servicers in the automotive industry – our clients can't recommend us enough and we guarantee you'll feel the same way. We strive to provide a premium service that always results in a smooth, safe drive.
Audi Mechanic Dandenong
So, if you own a prestige vehicle like an Audi, get it serviced by a quality Audi mechanic. Dandenong locals can get in contact with us today, whether they drive Mercedes, Mitsubishi, Nissan, Toyota, Volkswagen, BMW, Volvo, Suzuki, Renault, Peugeot, Ford, Holden, Honda, Hyundai, Mazda and many other automotive brands, by calling our local Dandenong workshop on (03) 9791 1175 or our Hallam workshop (03) 8786 3387.
Looking for a trustworthy Mechanic in Dandenong?
Call us
at A 'n' E Automotive.
Audi Service Berwick
For an Audi service for Berwick's Audi drivers, you can't go past A'n'E Automotive. Audi vehicles like to know that their luxury vehicle is being entrusted to a mechanic who understands the level of superior service necessary to keep their vehicle running at its best. We have a registered log book service, so you know all parts and oils are approved by Audi. You can even save your new-car warranty with our Audi service near Berwick. There's no reason to take your Audi vehicle to somewhere far from home. Bring it to us!